Following our most successful year yet, Gemini Systems is delighted to welcome to the team 2 new senior appointments. These appointments have been made as part of our continuing expansion and the commitment to our clients to Deliver the best value Dealer Management Systems to the automotive industry, harnessing the latest digital technologies to provide dealers with greater profit opportunities.
Anne Dippenaar – Aftersales Manager
Anne joins us from ASE Global where she was the Application Consultants Team Lead. The Application Consultants Team at ASE are responsible for the deployment of all systems to global franchise groups and their dealers including applications such as Metis, Rapid, Pandora, Projector and all reports including composite reports both at dealer level and franchise level. Anne's experience is far reaching, having previously worked as a dealership accountant for one of the largest dealer groups in the UK as well as solus dealerships.  That's not the whole story though, Anne is no stranger to Gemini Systems having previously worked within our professional services department successfully implementing our products and services at hundreds of dealers. Many of our existing clients will already be familiar with Anne and the strengths that she will bring to this role. After 4 years gaining invaluable experience elsewhere, Gemini Systems is delighted to have been able to bring her back to the team in this role which has been newly created to bring further structure to our aftersales service as well as additional benefits to both our existing and future clients.
Paul Marshall – Software Engineer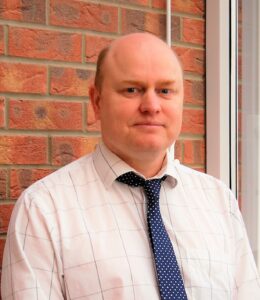 Paul joins us from Qube Global Software where he was an analyst programmer developing their Qube PM property management product. Paul's experience includes accountancy having also attained his AAT qualification whilst employed at Sehlbach & Whiting as an assistant accountant. Paul also spent 9 years at the Danwood Group developing their internal ERP system and creating business to business integrations with their major partners. Paul's capabilities will complement the existing development team and ensure that continued advancements and improved features are delivered within Evolution and, specifically, utilising his accountancy knowledge will further enhance the financial elements of the DMS.
Jon Skinner – Director of Business Development commented:
Following another year of unprecedented growth, we recognise the importance of investing heavily in our human resource by bringing in Paul and Anne who have essential skills which allows us to accelerate an ongoing project to deliver more advanced and intuitive accounts functions to our DMS offering.  We had been looking for a specific set of skills and, in particular, accountancy knowledge to complement our development and aftersales teams.  Much time and resource was spent to acquire the skills of both Anne and Paul.  Anne's experience in project delivery, DMS solutions, accounts and the automotive industry meant she was the obvious choice for our new Aftersales Manager role.  Paul was a fantastic find, it is rare to find a senior developer with such ability whom also has a solid understanding of accounting.  With both starting at the beginning of January it sets solid foundations for 2017 and our plans to further improve and enhance the financial aspect of our Evolution DX solution. The whole team at Gemini Systems wish both Anne and Paul the best of luck in their new roles!