The Evolution DX combined Update 7, 8 & 9, 2015 is now available – Please contact our support team via the Raptor Support Portal  or on +44(0)844 335 3914 to carry out the update.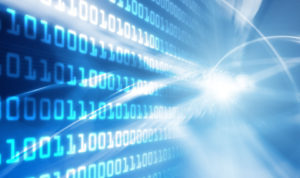 Case     Fix/Change
4721     Entering a registration onto a jobsheet manually then tabbing out causes the system to hang briefly, now fixed.
4722     Fixed refresh issues where eVHC Parts and labour that were upsold would sometimes not show on the jobsheet immediately
4710     The eVHC app now recognises and correctly reports 'Connection Refused' errors.
EVHC Phase 3     Added ability to attach Photos to an eVHC
EVHC Phase 3     Added detailed tyre tab to eVHC with automatic wear thresholds
EVHC Phase 3     Added ability to report eVHC check items as pre-identified to improve reporting statistics
EVHC Phase 3     Estimated tyre tread depth entered in the eVHC app and annual mileage, which is automatically generated, is now used to estimate the date tyres require replacement.
4648     Converting an estimate to a jobsheet for a stocked vehicle sometimes caused an error, now fixed.
C365     First iteration of Campaign 365 has been built and is currently in pilot
4790     Adding an image to a vehicle would sometimes cause the error "Cannot assign a TdxSmartImage to a TJPEGImage." now resolved.
4791     Deposits that were in the CCBANK were being included in the deposit total on the order form, they will no longer do this.
3579     The Audit Trail report occasionally returned no data, now fixed.
4595     Improved the layout of the summary sheet report.
4892     Stopped sporadic error "Invalid object name STD_FIT" from occurring.
3901     Created/edited by and created/edited date has now been added to vehicle records.
3601     Fixed an issue with buttons greying out in credit notes under certain circumstances.
4602     You can now search by mobile number in customer records.
4883     Fixed an erroneous error in credit notes "Invalid object name 'defaultsitenominals'
3609     Supplier payment type were being overwritten by data from Evolution, now fixed.
3937     The postcode lookup service would clear customer details when used if the user didn't have a license for it, now fixed.
3690     When changing a vehicles registration credit notes wouldn't move over, they now do.
4528     Using backspace in the finance expires and follow up 1 boxes actually cleared out collection date and collection time, resolved.
4013     The car location report now splits by site.
4600     Added dimension field to parts stock records.
3612     When exiting the warranty account or goodwill account fields in jobsheets -> warranty details the system was launching the vehicle selector and customer has notes popup when it shouldn't, now fixed.
4609     Fixed a sporadic error that occurred when changing the owner of a vehicle "Field Caplookup cannot be modified"
4618     The system let you transfer deposits to cancelled stock numbers, this is no longer possible, the system would also throw an error if you tried to exit a cancelled vehicle with no registration, this has also been fixed.
Previous update release notes can be found HERE