Claim your FREE TRIAL which will give you some FREE provenance checks to compare against your existing solution, with no obligation. Sign up here: https://partner.motorcheck.co.uk/gemini/

Gemini Systems has joined forces with MotorCheck to bring its customers the benefit of data rich, yet competitively priced, vehicle provenance reports via its Evolution DMS.
The new collaboration means that dealers can now seamlessly take advantage of MotorCheck reports to ensure used and part exchange stock has a clean history as well as streamline their stock inventory processes. All vehicle history reports are produced in a clear and professional, digital format, designed to be easily shared as marketing collateral with prospective buyers.  
Crucially, through its partnership with MotorCheck, Gemini Systems now offers smaller dealer groups and independents the benefit of lower prices on premium provenance data, normally only afforded to bigger players.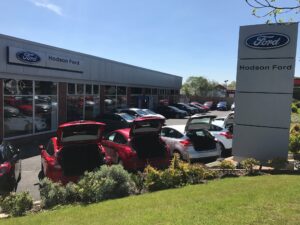 Tony Jackson, Dealer Principal at Hodson Ford, Penkridge, is already reaping the rewards of the enhanced version of Gemini System's Evolution DMS. He says, "As chair of the Ford-Gemini systems User Group, I have experienced directly the benefits that the collaboration between Gemini and MotorCheck is delivering."
"By creating an option in the Gemini Vehicle Order process to select MotorCheck, our sales representatives can automatically conduct a history check every time they assess a vehicle we buy for resale. And they do! Whether they are making an outright purchase or taking in a part exchange, they are now always meeting best practice.  This not only benefits the business but also our prospective customers."  
"What's more, the provenance certificate is the perfect sales tool, supporting us in providing a transparent, professional service. By building trust with our customers, giving them confidence in the quality of our stock, we are securing more sales."
Jon Skinner, Director of Business Development from Gemini Systems, adds "As a relatively new player in the market, MotorCheck applied a fresh and flexible approach to our partnership, creating a solution that meets our own exact needs as a software provider, whilst offering peace of mind for our 500+ dealer clients."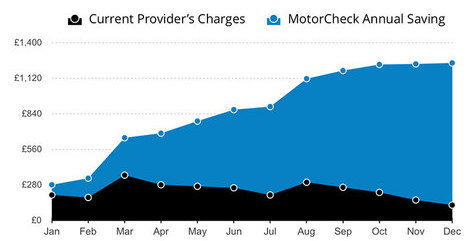 "The cost-effective pricing model MotorCheck offers, which doesn't compromise on the quality of the data delivered, has proven to be hugely appealing to our customers and prospects. Feedback from dealers confirms that they are saving money, but still enjoying the same level of confidence they've come to rely on from Gemini Systems."
Commenting on the partnership, Shane Teskey, Co-Founder of MotorCheck, said, "This is a true collaboration with Gemini Systems. The MotorCheck team is actively visiting Gemini Systems customers and prospects to ensure they experience, first-hand, the benefits of integration. Together we are helping dealers to protect and boost their bottom line, as well as giving them a powerful way to build stronger customer relationships through a transparent provenance service that gives buyer's confidence."
Claim your FREE TRIAL which will give you some FREE provenance checks to compare against your existing solution, with no obligation. Sign up here: https://partner.motorcheck.co.uk/gemini/