The Evolution DX Update 10 2015 is now available
Please contact our support team via the Raptor Support Portal or on +44(0)844 335 3914 to carry out the update.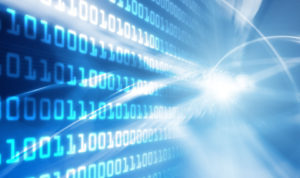 Case     Fix/Change
3519    A composition parts function has been added.
4382    A new car stock turn report has been added to the system in the reports module.
4288    Stack overflow errors occurred when opening multiple of the same windows in certain areas, now fixed.
4535    The barclocking report was referencing previous jobs in certain situations, now fixed.
4842    Deltapoint feed has been implemented.
3933    The pre sale inspection report now splits by site.
4975    Improved the refresh function in options and accessories.
2299    Pro forma invoices now print in the invoice layout.
4839    Invoicing warranty jobs caused an access violation error under some circumstances, now fixed.
4809    The engine size was showing in the wrong place on barcode jobsheet prints, now fixed.
4781    The counter invoiced parts and sales by person reports sometimes did not match for the same criteria, now fixed.
4954    The summary sheet now includes profit figures based on SIV and profit figures not using SIV. This has also been added to the financials profit calculation.
2002    Some part exchange information was not transferring from a DVLA lookup when brought in through Evosales, now fixed.
4948    The system now takes you to the last car stock record after invoicing a car.
3782    Campaign 365 is now available for Evolution SQL.
4794    When searching in jobsheets, if you received no results for your search the system would throw an error when going back to the wip tab, now fixed.
4604    Altering or adding information to the labour line additional notes in specialist jobs didn't always save the information you entered, now fixed.
4737    The MOT due date wasn't appearing on jobsheet prints, now fixed.
4789    Deals in the order builder would sometimes show in the wrong order, now fixed.
4800    Analysis codes were in the wrong order on new credit and new invoice, under Financials -> Creditors.
4814    It was not always possible to refund parts deposits due to a recurring error, now fixed.
4539    The add to note button would be greyed out under certain situations, this has now been fixed.
4848    Adopting an SOR vehicle to stock that had a PX attached occasionally caused the system to hang, now fixed.
4867    Following specific steps the user could get the system to give a part a status of N and show the holding order prompt, this has now been fixed.
Previous update release notes can be found HERE