Gemini Systems are delighted to announce that it has teamed up with PaymentSense to unlock a new powerful feature allowing for integrated chip & pin (and contactless) payments to be processed via EvolutionDX (and coming soon for Evolution Sage) helping your business to prevent losses from miskeyed transactions, speed up the end of the day reconciliation and provide a frictionless sales experience to your customers.
The integration between Evolution and the card machine is simple and effective. It removes the chance for errors to occur and speeds the payment process up. Plus, our card Provider charges have reduced too, it's a real no-brainer.  Bryan Easton, Motorcare Ford Alnwick
Here are some of the benefits:
Less User Error – The payment value is sent directly to the card machine ready to be processed, meaning no more miskeyed values.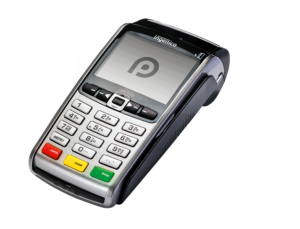 Quicker Processing – The Payment amount is instantly sent to the card and once processed the invoice/payment is marked as paid in EvolutionDX (and coming soon for Evolution Sage).
There's no Fees from Gemini – That's right, there is no interface or licence fee to pay to Gemini Systems for the integration.
More Cost Effective – PaymentSense have supplied several of our customers already and have saved each dealer money, without exception.
50% cashback – Card terminal rental for the first 12 months. T&Cs apply
Cancellation fees?  – PaymentSense will cover them (up to £3,000)
Next day settlement  – Your take ins won't take long to arrive
3 days setup – They'll have your card machine installed in up to 3 days
24/7 support – PaymentSense provides real person 24/7 support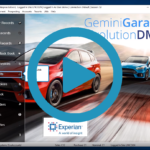 Want to know more? Click the play button to see a video of the integration in action in the Service Department, the process is similar in Vehicle Sales and Parts for taking deposits: http://bit.ly/PaymentsDemo
If you'd like more information or to see how much you can save, call your account manager on 01522 698911, Option 1 or use our Contact Us Page
Not on EvolutionDX? You can still make the switch to PaymentSense to reap the cost savings now, when the integration for Evolution Sage is available you'll be ready to go for the time-saving benefits too.
So, who are Paymentsense?
Paymentsense is a leading provider of card payment solutions for small-to-medium-sized businesses in the UK and Ireland. More than 72,000 companies use their services to process over £10 billion of sales every year.
It's Paymentsense's mission to help small businesses improve how they take card payments. By combining cutting edge technology, extraordinary customer support and an unconventional way of thinking, they can offer lower rates, better service and peace of mind. Paymentsense is well established across numerous industry sectors – from retail and service to entertainment, hospitality and healthcare.