The Evolution DX Update 4, 2015 is now available – Please contact our support team on +44(0)1522 698 911 to carry out the update.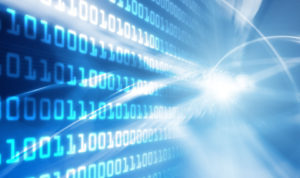 Case  Fix/Change
4423  Sublet figures and job totals tab weren't always updating immediately, they now instant.
4404  It is now no longer possible to book an MOT if a franchise is not selected.
4392  Holding F8 in the order builder now shows the deal profit.
4391  Sublet values would revert to their original value after changing them if you didn't click "save" now fixed.
4389  Manual non-labour charges didn't update job totals immediately, they are now instant.
4384  When clicking the "parts" button on a currently selected part on a jobsheet the system would ask if you wanted to view the parts details but then didn't take you to the part, now fixed.
4383  The finance expiry due report was not in date order and repeated itself, now fixed.
4367  Workshop is now mandatory when raising a jobsheet and when raising a job from an estimate.
4366  When clicking the "customer" button in jobsheets or the diary the system will now automatically search for the customer entered in the appropriate box.
4364  Parts and labour were, in certain circumstances, not transferring to the jobsheet when you raised a job from the vehicle stock book or showroom, now fixed.
4361  The repair totals tab in jobsheets showed parts discounts twice, now fixed.
4346  Labour in estimates now only has a units estimated field, it is this field that is used in the price calculation as previously the system was using a different units field to calculate the price.
4358  When attempting to send emails from estimate print previews the system would not populate the email address, now fixed.
4339  Ford SARA expiry date has now been added to vehicle records.
4327  Mileage in/out now added to jobsheets, this will be shown on all service and jobsheet prints. Last recorded mileage in vehicle records is no longer overwritten if the mileage in/out is zero.
3561  Mileage out is now used for SARA submissions unless it is blank or zero in which case mileage in is used.
Previous update release notes can be found HERE