The Evolution DX Release 3 & 4, 2016 is now available
Please contact our support team via the Raptor Support Portal or on +44(0)1522 698 911 to carry out the update.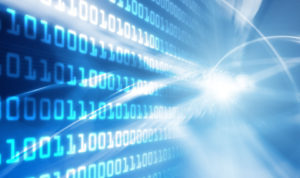 Case      Fix/Change
5691     Video recording is now available in eVHC, videos are stored in the cloud & can be viewed from the app and Evolution. A video link can be sent to the customer via email or SMS.
5319     Multiple finance settlements can now be recorded against one sale. These are stored on the individual part exchange record and are posted to accounts.
5319     Outstanding finance settlements on Car stock purchases which are not Part Exchanges are now posted to accounts.
4910     Creditor invoices can now be accrued / estimated in the same was as manufacturer bonuses and finance commissions.
5161     Bonuses and finance commissions can now be invoiced to a debtor account for self billing invoices, rather than to a creditor account. Please contact support to enable this option.
5227     Multiple improvements have been made to car sales reports.
5343     When using mail merge exports the reminder date format would change to American after a certain number of days, now fixed.
5395     The aged car stock report now correctly shows an "effective date" instead of just the run date.
5397     Vehicle stock book reconciliation has had major improvements and there is an indicator in accounts when something has been reconciled using it.
5580     When pressing the "show" button in desired vehicles the system would throw a key violation error, now resolved.
5566     Access violation error messages would sporadically occur with the eVHC popup, now resolved.
5786     New functionality has been added to customer records to specifically exclude customers from the Ford REACT feed.
5397     A new alien postings feature has been added that allows you to assign journals to a vehicle stock number where journals have been created manually in the nominal and not assigned to the car stock record.
Previous update release notes can be found HERE