TechMate is an Android based app which is fully integrated with the DMS and delivers incremental efficiencies and technological benefits over traditional workshop clocking solutions, making the paperless workshop a reality.
It also includes some clever features to help you stay GDPR compliant.
Technicians use a digital jobcard to clock onto and off the operations on a jobsheet with a tap of the screen. Other productive and non-productive tasks, such as road tests, workshop clean-up and breaks, are also handled on the tablet.  Workshop control and service advisors can assign operations to a technician, with start times and durations, so an order of work is presented to the technician.  Technicians can also view and clock onto unassigned jobs by simply entering either a Registration or job number.


Photos can be taken and notes added to each operation, these can be sent instantly to the service advisor as a pop-up creating seamless and effective communication between the workshop and service reception.  Emerging work and eVHC upsells added to a repair order by the service advisors are instantly visible on the technician's tablet allowing them to start work immediately, rather than waiting for another jobcard to be printed or produced.




The use of mobile 3G/4G networks allows technicians to work remotely whilst still giving workshop control full visibility of the technicians clocking status and progress with each job and any additional work lines required can be sent instantly to their device.
The workshop controller mode allows for quick re-allocation of jobs to other technicians via drag and drop.
The Digital Service Advisor (DSA) mode allows for a checking-in process to happen with the customer away from the desk.  The customer can be walked around their vehicle checking fuel level, mileage and recording any damage directly on the tablet with the inclusion of photos. The customer contact information can be recorded or confirmed, GDPR preferences updates and the customer can sign the digital jobsheet to agree the state of the vehicle and the work.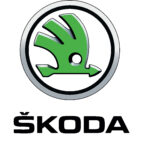 Digitising the Service reception process using DSA works so well that ours is certified by Skoda UK and all Skoda dealerships in the UK must have a DSA system in place to meet their dealer standards.
All staff members can use the static clock function to clock in when arriving to work and clock out when leaving the business.
Real-time Control
Everything is handled real-time creating a seamless and efficient flow of work and communication between service reception and the workshop: 
Photos and Notes taken on the tablet are sent to service instantly
Emerging and eVHC work added to a jobsheet is instantly visible on the tablet
If technicians are working remotely workshop control still have full visibility of their progress
Jobs that take longer than expected can reduce total availability in the workshop loading graph, jobs done quicker increase availability
Jobs can be re-allocated to other technicians on the fly
Keeping it Simple
We have designed the TechMate system to be as easy to use as possible to increase productivity and efficiency:
An order of work is listed on the table for the technician
One touch to clock on and off of tasks
Intuitive layout with familiar tablet-based features and functions
All work is visible on the Android tablet eliminating the need for printed jobsheets
Can also be used by Valeters to organise their work
Advanced Functionality
Using the latest technology to bring advanced features and functionality:
Static clock function
Common tasks automatically rise to the top of the task list
Technicians can work from any location with the use of 3G/4G networks
Day, week and month views of technician availability and utilisation
The check-in process can happen whilst walking around the vehicle with the customer  
Contact details can be confirmed and customer's agreement signature can be done on the tablet