The Evolution DX Release 1 & 2, 2016 is now available
Please contact our support team via the Raptor Support Portal or on +44(0)1522 698 911 to carry out the update.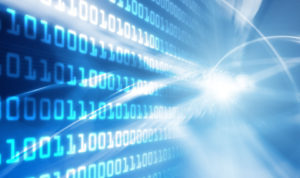 Case      Fix/Change
5551     The length of the RRP field on printed invoices has been increased.
5576     Date/time issue fixed on group campaigns for Campaign365
5572     When setting up grouped email or SMS templates Campaign365 forced you to use "dynamic content" it will no longer do this.
5392     Showroom requests sometimes defaulted a collection date of 30/12/1899 in the diary, now fixed.
5187     A new field has been added to vehicle records to show the next diary booking date for the vehicle.
5366     When using sublet credits the system could throw a warning message that was cut off short, now fixed.
5016     The part ex appraisal screen was throwing a "no images exist" error on open, now fixed.
5362     It was possible to add sublet items to invoiced jobs, this is no longer possible.
5459     A "Default" option has been added to the custom job status list, this allows the user to choose which status a job should be assigned when it is first raised.
5515     Recon credits were not taken into account on the summary sheet cost of recon value, now fixed.
5361     With the "Suppress part number on invoices/credits" switch enabled the parts description would also not appear on invoices/credits, now fixed.
5554     There was a layout issue with the VAT breakdown box on invoices where some figures overlapped each other, now fixed.
3806     A "Print" button to print a vehicle's details from vehicle records has been added.
5041     The eVHC upsell functionality is no longer available to users without an eVHC licence.
4993     Crediting a sale that had a part exchange attached didn't reverse any part exchange write down journals, it now will.
4566     The summary sheet didn't show the VAT figure for VAT qualifying part exchanges, now fixed.
5015     The weekly time report from TechMate was showing a date of 30/12/1899 next to each "time" record, it will now only show the time.
4402     A progress bar has been added during the crediting of a vehicle sale.
4837     Non labour charges did not appear on reprints of invoices that were performed from customer records, now fixed.
4623     The customers email address was not automatically picked up when emailing invoices from the customer record, it now will.
4106     Sublet order printouts did not show estimated costs, only actual costs, now it will show either/or depending on which field is completed.
Previous update release notes can be found HERE